Worship/Praise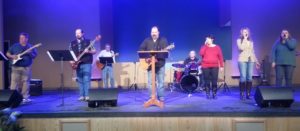 You can get involved on the praise team on Wednesday nights at 7:00-8:00PM. It's an open practice and anyone is invited.
The choir meets on Wednesday at 6:00 pm – 7:00 pm. All are invited.
Read More
For more information, contact Terry Leathermon at (970) 434-7392 or cliftonchristianchurch1@gmail.com.
Sing to the Lord, all the earth;
tell of His salvation from day to day.
Declare His glory among the nations;
His marvelous works among all the peoples.
For great is the Lord, and greatly to be praised;
and He is to be feared above all gods.
(1 Chronicles 16:23-25)

Praise Team
Wednesday: 7:00-8:00 pm
Choir
Wednesday: 6:00 – 7:00 pm

Read Less
Food and Clothing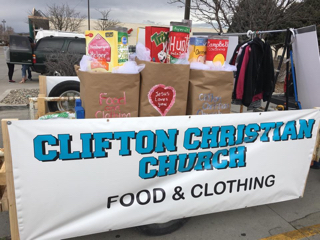 Clifton Christian Church has a an amazing food and clothing ministry. Click
here
to find out more information or call the church office.
First Impressions
"First Impressions" are greeters and ushers at each church service.  They welcome regular members and visitors with a smile, hug, or handshake as they arrive.  Greeters give out fliers and brochures for church events and ministries and also open doors for everyone entering.
Read More
If you are interested in helping with this important church service you can sign up on the "Getting Connected" form in the weekly bulletin or call the church office.
Everyone can be a greeter thou. If you see someone you don't know, greet them because they might be someone new in the church and if they aren't new then you just met a new person.
Read Less
Stephen Ministries
Are you going through a difficult time?
Stephen Ministers are members of our congregation who listen, care, encourage, and provide emotional and spiritual support to people who are facing a crisis or going through tough times. The care you'll receive is confidential, free, and very helpful. To learn how you or a friend, co-worker, or relative can receive care call the church office at 434-7392.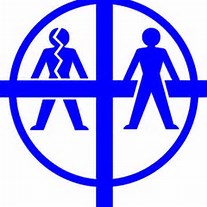 NTO (Never Too Old)
We believe that Christians who are retired and ready for action have a crucial role to play in advancing our purpose of "Reaching the World for Jesus One Person at a time, making Biblical disciples through intentional relationships."
If you are looking for a place to connect and fellowship with other senior adults in the church, "Never Too Old" (NTO) may be right for you! We meet on the 3rd Thursday of each month for lunch at Noon and have a variety of programs. Everyone is welcome and invited.
Read More
The church furnishes the main dish so just bring a vegetable, salad, fruit or dessert to share. We also have special activities. We post both the dinner and the activities in the N.T.O. Newsletter that comes out the week before each dinner and also in the Church Newsletter and Bulletins. Just signup in the Great Hall where we have NTO posters displayed.
Many of our senior adults participate in several ministries within the church: calling on home bound, sending cards, singing in the choir, greeters, working in our Food and Clothing Program and many more, mission projects, Samaritans Purse Christmas Boxes, quilting, sewing, etc.
We also plan NTO activities which include: movies, games, camping, day trips and picnics.
We want to glorify God, enjoy Him and make Him known.
Read Less
Celebrate Recovery
Thursday nights from 6:30 – 8:30 pm at CCC in the old sanctuary part of the church. Childcare is provided.
The purpose of Celebrate Recovery is to fellowship and celebrate God's healing power in our lives through the 12 steps and 8 recovery principles. This experience allows us to "be changed". We open the door by sharing our experiences, strengths, and hopes to one another. In addition we become willing to accept God's grace in solving our lives' problems.
Celebrate Recovery is for ANYONE who is hurting, has been hurt, has a hang-up, or a habit that is getting in the way of the blessed and full life God has planned for each of us. Celebrate Recovery is a large umbrella where numerous issues can be dealt with.
Celebrate Recovery is for ANYONE who struggles with….
Anger-Eating Disorder-Pornography or Sexual Addiction-Low Self-Esteem-Physical/Mental/Sexual Abuse-Workaholic-Co Dependency-Gambling Addiction-Over Spending-Divorce-Depression-Drug/Alcohol Addiction
Read More
WE ARE……
Real people with real hurts, hang-ups, and habits
A safe place to share
A refuge
A place of belonging
A place to care for others and be cared for
Where respect is given to all who attend
Where confidentiality is non-negotiable
A place to learn
A place to grow and become strong
Where you can take off your mask
A place for healthy challenges and healthy risks
A possible turning point in your life
Forward looking not wallowing in the past
WE ARE NOT…..
A place for selfish control
A place for secrets
A place to look for dating relationships
A place for perfection
A place to judge others
A quick fix
Therapy
Read Less
Camp Christian has been in operation for almost 60 years, and has impacted thousands of lives through the teachings of Jesus  Christ. Camp Christian is co-owned and operated by several Restoration Movement churches on the western slope.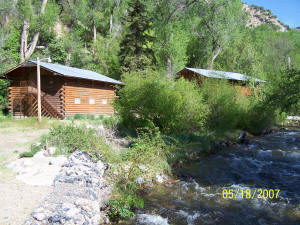 Mission

The mission of Camp Christian is to promote a life-changing encounter with the love of Jesus Christ through nature, fellowship and sound biblical teaching.

Location
Camp Christian is located about 5 miles north of New Castle, CO off of East Elk Creek Road.
Amenities
Sleeping arrangements consist of segregated men's and women's log cabin style dorms. Restrooms and showers are readily available.

Camps

We offer the following camps, all of which take place during the summer months.

K – 2nd Grade Camp (overnight at camp with adult guardian)
3rd – 5th Grade Camp
Middle School Camp
High School Camp
Women's Camp
Men's Camp
Senior Day Camp

Contact Information

(970) 984-2211
www.campchristiancolorado.org