Weekend Children's Church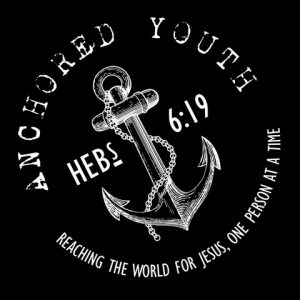 The purpose of Children's Church is to enable children to associate pleasant experiences with church, to provide a teaching environment for these children, and to build Christian principles and foundations in their young lives.
Children's Church is offered during Saturday night service as well as both Sunday morning services. We have nursery, preschool program, and children's classes up through the 5th grade. Children who go to the nursery and preschool program  can be checked in before service starts and then picked up after service is over. Children ages K-5th grade attend praise and worship with their families in service and are released to go to their classes.
The children Kindergarten through 5th grade participate in a Bible Bucks program where they earn Bible Bucks for printing their name tags for attendance, bringing their Bibles, memorizing scripture and books of the Bible, bringing friends, and many other things.  Once a month they can spend their Bible Bucks at the Treasure Chest on prizes.  The children have assigned mailboxes at church where they can keep their Bible Bucks.
Contact information
Call Vicki Shiflet at (970) 434-7392 or e-mail vicki.cliftonchristian@gmail.com
Wednesday Night Anchored Youth Group
Junior and Senior High
Isaac Stephanus – 434-7392
6th – 8th and 9th – 12th grade
The youth meets every Wednesday night at CCC right after the dinner from 6:30 and lasts until 8:00.
Anchored is the Youth Program here at CCC. Our mission is to anchor students in the truth of Christ and a relationship with him through intentional love and fellowship, making disciples who make disciples.
We want students to grow into mature Christian adulthood, taking ownership of their walk with Christ that continues on throughout their life.
We have this hope as an anchor for the soul, firm and secure. It enters the inner sanctuary being the curtain, where our forerunner, Jesus, has entered on our behalf. He has become a high priest forever, in the order of Melchizedek. -Hebrews 6:19-20
Wednesday Night - Family Night
Wednesday Night for kids is apart of the Anchored Youth and Kids program.
We are offering a kids youth group program for Kindergarten through 5th grade. The kids have a praise and worship time together in the large sanctuary.  Then they split by age groups to do Biblical teaching and activities to further spiritual growth and discipleship.
Nursery and Preschool is available for those children whose parent or guardian is attending a Bible Study or community group.
This program runs from September through April, 6:30 to 8:00 pm and follows the school calendar.  So we take the same breaks as school with no gathering during Thanksgiving break, Christmas break, and Spring Break.
Dinner is provided in the café for the family from 5:30 – 6:30 and we ask for a $1.00 per person donation.
Children attending will learn the following:
Know how one comes to faith in Jesus Christ
Learn how to study and apply the Bible through a kids Bible study program
Discover how to be a contributing member to his or hers family, church, and community.
Appreciate the uniqueness of others
Experience success and achievement
Build lasting and lifelong relationships with Christian adults and peers
And most of all, Anchored Youth and Kids have FUN. They earn Bible Bucks for printing and wearing their name tags for attendance, bringing their Bible, memorizing scripture and books of the Bible, bringing friends, and many other things.  We have a Treasure Chest room that is open once a month on the weekends and scheduled times on Wednesday nights where the kids get to spend their Bible Bucks.
Contact Information
Call Vicki Shiflet at (970) 434-7392 or e-mail vicki.cliftonchristian@gmail.com